Online Counseling Available Click Here
John Davis is an expert couples therapist with skill and credentials in family and relationships, including addiction.  He is especially adept in personality disorders, including Narcissistic Personality Disorder.  He is President of The Mental Health Counselor's Association Palm Beach  and a member of Florida Mental Health Counselor's Association.  He maintains a concierge private practice in downtown Delray Beach.   Clients come for help with: Marriage, family and relationship difficulties.  Mood disturbances, including anxiety and panic, depression and grief, chronic impulse control issues.  John is skilled in trauma recovery and related issues, including PTSD, questions of spirituality and life meaning.   John has extensive experience with ADD/ADHD, narcissistic and other personality issues.   He offers regular parenting consultation for families.
A quiet mind.  A calm heart.  Fully present and loving in relationships.  Free of addictions.  Without troubling urgency from past trauma.  These are the outcomes reported by clients.
Need an appointment? Email John at john@johndaviscounseling.com.
Clients come for help with these issues
Learn About the Issues we address
Treatment Approaches
Our Multi Faceted Approach to Issues
Our approach is varied and developed in collaboration with our clients. We employ and eclectic program of proven therapies, validated over many years with a broad range of client issues. Among them are these:
Learn About Our Treatment Approaches
Fees
Our fees are determined from regular evaluation of local LMHC's doing similar work, ranging from $220 (50 minutes) to $300 (70 minutes).  Please discuss fees with before making an appointment. Credit cards are kept on file for all.  Cash and local checks are welcome.
Blog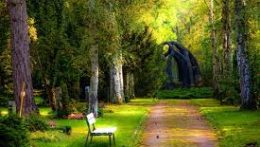 July 30, 2022
An ancient Chinese proverb found often in Buddhist literature is called Two Arrows and can serve to reduce our suffering. The first "metaphorical"...
Read Post